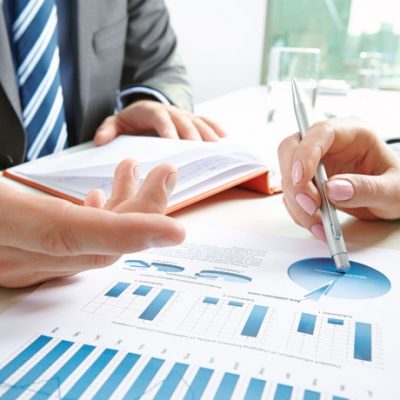 Financial
A – External Auditing Service:
Plan the audit process.
Determine the relative importance of the financial statements as a whole and for each item separately.
Select the appropriate sample in each item in the financial statement and examine them on analytical and documentary basis.
Issue an auditor's report on the financial statement.
B – Internal auditing services:
Plan the audit process.
Examine the company's internal audit system and determine the strength or weakness of the company's internal audit system.
Issue a report on the weaknesses.
C- Accounting and bookkeeping services:
Plan of bookkeeping in terms of recording time and quality.
Documents are collected from the company weekly and recorded on an accounting program.
A monthly audit balance is drawn from the program.
Prepare the financial statements at the end of the year and approve them.
D – Services of establishing companies and the approval of ordinary and extraordinary general assemblies:
Compile the necessary documents.
Deal with all governmental bodies and institutions.
Attend the ordinary and extraordinary general assemblies.
Prepare the minutes of the meeting and approve the minutes at the General Authority for Investment.
E – Tax services (Income tax, sales tax, discount and addition tax, stamp tax – real estate tax – social insurance)
Open a tax file and issue the tax card.
Prepare the annual tax status when preparing the financial statements.
Prepare the annual income tax declaration and calculate the income tax and deferred tax.
Prepare the monthly sales tax declaration.
Prepare form (4) for salaries.
Prepare Form (41) for discount and addition.
Represent the client during the tax examination.
Attend on behalf of the company in the internal committee and appeals committees.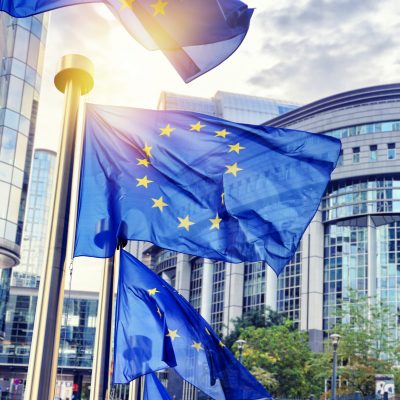 Legal
A – Corporate Law & Business Establishment
"Incorporations and Legal Support"
Corporate law is one of the core competencies of Eurogate. Our team of lawyers and tax consultants advises partners, managing directors as well as board members on contractual arrangements. We find the best legal strategy for any business venture including corporations and partnerships.
Conducting business in Europe; especially in Germany, France and Italy. Europe is one of the most attractive destinations for foreign investors. Registering your company under the European law comes with strong advantages, including facilitated financial transactions and access to EU public funds. We advise companies wishing to expand through an affiliated European entity on all options available and help you choose the one suited best to your project.
Business owners may opt for an independent subsidiary company with its own legal personality; an independent branch; a representative office (dependent establishment).
Eurogate is the right partner when it comes to realizing your business project in Europe, offering an excellent and efficient legal service. Our multilingual team further provides its support to investors and business founders wishing to obtain a residence permit.
You would like to receive more detailed information on business establishment in Europe? Please send an email and we will send you our free step-by-step guide.
B – Contract Law & Commercial Transactions
"Drafting of contracts, including commercial agency contracts"
Eurogate drafts, reviews, and supplements any type of contract and enforces your rights in and out of the court.
One focus of Eurogate is commercial law. Our clients are companies and commercial agents and other sales agents such as dealers, brokers and franchisees. Our lawyers assist you in the establishment of the sales organization, including cross-border organization.
Our services in commercial law include:
− Contract design, agency agreements, license agreements.
− Expert opinion on special problems in commercial.
− Fiscal supervision of trading companies and sales agents.
C – Investigation service.
D – Government relations service.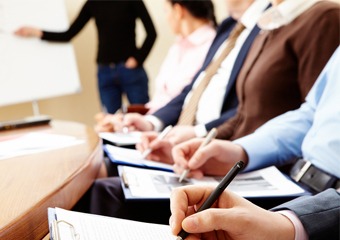 Training Courses
Legal issues.
Finance and taxation.
Trade agreements.
Customs, export & import procedures.
Registration procedures for importation process.
Standardization and quality.
Cross culture.
Soft skills.
HR workshops and courses.
Leadership training and workshops.
Other tailor-made training courses.